TIPS FOR SUCCESS

BE AN ACTIVE ONLINE LEARNER
Online learning is different than in-person learning. It is NOT easier. Online students have to be active with their own learning, not passive.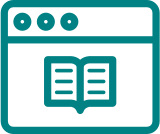 30 & 3.0
You need to earn 30 credits and a 3.0 cumulative grade point average to qualify for graduation.

Be Prepared for Academic Writing
You will be required to write essays and papers that incorporate academic writing requirements.

Embrace the Fine Print
Take the time to review the instructions and the rubrics for every assignment.

Core Classes First
Focus on taking your core classes first. VM 810 will be the first class you take. Tackle the Applied Project toward the end of your degree.

Communicate with Your Instructors
When you have questions or issues arise, make sure you email your instructors. We are here to help you!

Use Your MSU Email
Make sure you check your MSU email. All official program correspondence is sent to your MSU email.

MSU Email is Not D2L Email
MSU email is not the same as D2L email. Make sure you are forwarding or checking both accounts on a regular basis.
BALANCE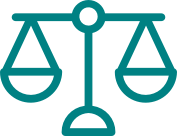 Balance Your Time
Be aware of when assignments are due. Learn to integrate graduate school into your work and personal life.

Plan For 10 Hours Per Week For School
Set aside the appropriate amount of time throughout the week to complete your course work.