More Opportunity. On-Campus or Online.
The MSU Online Food Safety Program provides opportunities to continue your education without the commitment of a degree. We offer an on-campus Executive Education event and online Non-Credit Courses.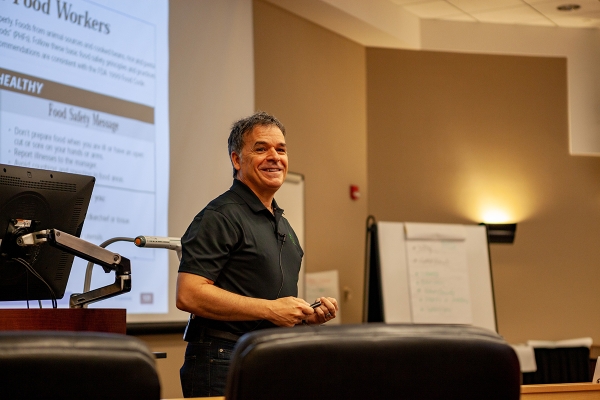 CREATING A FOOD SAFETY CULTURE EXECUTIVE EDUCATION
The on-campus Executive Education program brings food safety experts together for an innovative discussion on how to Create a Food Safety Culture within the workplace. This two-day discussion is facilitated by Frank Yiannas, Food Safety Expert, and MSU Adjunct Faculty member.
Attendees and speakers will engage in meaningful conversations on how to Create a Food Safety Culture in the workplace using reflective tools to determine how behavior change can influence an organization.
This is an exceptional opportunity to gain pivotal insight into the ever-changing food safety environment and receive invaluable networking connections with industry and regulatory executives from around the world.
NON-CREDIT COURSES
You know the rules, can you explain the science?
We understand there are different needs for professionals within the food safety industry. If a masters degree isn't something you seek, our non-credit continuing education courses will provide you with just enough up-to-date information that you need for your area of expertise.
Courses are 100% online, self-paced, and flexible for working professionals.
No application or prerequisite degree required!