Admissions Steps
How to Apply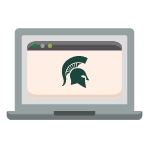 Step 1
College: Veterinary Medicine
Major Preference: Food Safety (Online Program) (Masters)
Click the button (Apply Here) below which will send you to the Graduate School website.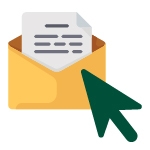 Step 2
Complete all sections of the application.  
Upload Personal Statement

Uploading an Academic Statement is

optional

Upload resume or CV after paying the application fee

Request letters of recommendation from your references  
Once you have finalized all sections, please submit your application fee ($65 domestic and $75 international).  
You can log into the student portal to review your application status, by going to https://explore.msu.edu/apply/. Choose Returning Users: Log In.  
NOTE: This program does not require GRE scores.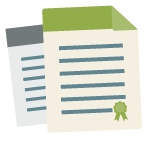 Step 3
Submit official, original transcripts
If you completed your undergraduate degree at MSU, you do not need to submit official MSU transcripts.
Transcripts from other institutions need to be submitted through an official e-scripting service. The certified PDF can be emailed to jmiller@msu.edu.
If the institution does not have an e-scripting service, have transcripts mailed to:
Academic Program Coordinator
MS in Food Safety Program
Michigan State University
1129 Farm Lane, Rm. B-51
East Lansing, MI  48824
jmiller@msu.edu
(517) 884-2083
Transcripts should come directly from the academic institution and must arrive in a sealed, official envelope
International Admissions Criteria
International Transcripts
Must meet the requirements specified under Non-US/International Applicants.  All official academic records not issued in English must be accompanied by a word-for-word, line-by-line, English translation done by an official translator. These can be done by the university that issued the official records, or by a certified translator in the applicant's country. All translations must be based on the official documents and can be included in the official envelope. If the translation is done in the United States, it can only be accepted from an American Translator's Associated-certified translator. Visit the ATA American Translation Agency website at http://www.atanet.org/. Only hardcopy translations mailed in either official, university envelopes (along with the official record in its original language) or in an official translation company's envelope will be accepted. 
International applicants from China must provide CDGDC verification. Please visit the graduate school's website at https://grad.msu.edu/cdgdc for detailed instructions.
Online international applicants do not need an I-20 for F-1 or J-1 student visa application since they will not be studying in the United States. A Statement of Financial Proof is not required.
Bilingual and Multilingual Information
All international applicants and applicants whose first language is not English must prove proficiency in English as a condition for regular admission to Michigan State University. 
Requirements include:
Test of English as a Foreign Language (TOEFL). A total score of 550 with no subscores below 52 (paper version) or 80 with no subscore below 19 (22 for writing section) (Internet-based version) is required. The official report must be received by the Office of Admissions directly from the Educational Testing Service (recipient code 1465).
International English Language Testing System (IELTS). A score of at least 6.5 is required. The official report must be received by the Office of Admissions directly from IELTS.
English wavier requests can be submitted for international applicants for the following reasons:

The applicant is a citizen of an English-speaking country. OR meets 2 of the following requirements with documented proof.

The applicant has received most of her/his education (secondary and/or undergraduate) in English and can provide documents to confirm this.
Minimum of 2 out of the 4 years for a bachelor's degree.
Entire post-secondary degree at an English-speaking institution.  
The applicant lives and works in the United States conducting all business in English.

If the applicant cannot meet the above requirements, the IELTS or TOEFL exam is required.
From more information on the international application process refer to the MSU Office of Admissions.
Questions?
Jennifer Miller, Admissions Coordinator
jmiller@msu.edu
(517) 884-2083